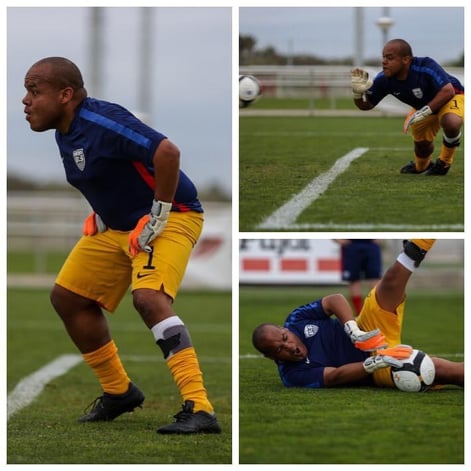 The club is very excited to announce that Coach Keith "Muck" Johnson has been placed on the National Soccer Hall of Fame 2023 Eligibility List after earning 101 caps for the USA Paralympic National Program from 2003 - 2017. Keith is also the club's Director of Adaptive | Special Needs Program and coordinates all game day protocols for home games played in The Woodlands, TX. Keith has been part of the coaching staff since 2006.
Quick Facts:
2015 Paralympic Pan American Games, Toronto, Canada / CP World Cup, London, England
2011 CP World Cup, Arnhem, Holland
2012 Paralympic Games, London, England / Golden Glove Award
2007 Paralympic Pan American Games, Rio De Janeiro, Brazil / CP World Cup, Brazil
2004 Paralympic Games, Athens, Greece
2003 CP World Cup, Buenos Aires, Argentina
Represented the USA in Spain, Portugal, Ukraine, Holland, Greece and Ireland for individual games
"I am very honored to be listed with such a great group of candidates all looking to be selected into the Soccer Hall of Fame," said Coach Keith Johnson. "I relished every opportunity when I wore the USA jersey to represent my country with pride and did everything possible to help my team-mates succeed in getting results."
"Keith has had a tremendous career representing his country over the years and still continues to excel on the field in the development of our current players," said Dave Dengerink, Academy Director. "His dedication and work ethic is an example of what can be achieved if you are willing to put the time into the game and sacrifice."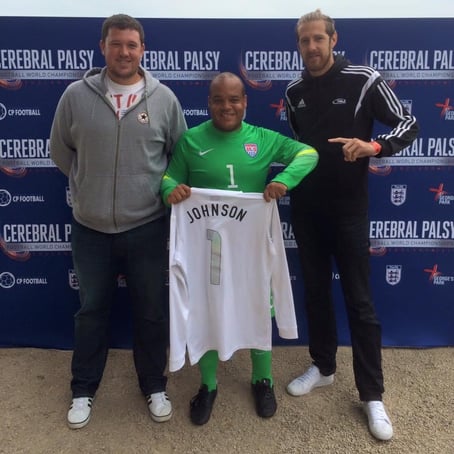 Coach Keith Johnson at St. George's Park, England for the World Cup 2015 with HDDY coaching staff Stuart Taylor / Michael Openshaw in attendance.