Houston, Texas (June 15, 2019) – The Houston Dynamo | Dash Youth Soccer Club (HDDY), a nationally recognized premier soccer club for boys / girls, continues to sees huge beneficial results in partnering with the Dash (NWSL) professional organization.
On June 14, players from the Dash Youth Kingwood Program attended a Houston Dash training session to observe the players as they prepared to play against Orlando Pride. Coach James Clarkson stopped by shortly before practice to introduce himself to the girls and welcomed them to training. The girls took much away from the experience, with the highlights being, the intensity, attitude and quality of the play. After practice, several Dash players took the time to interact with the girls and thanked them for coming to watch them train.
---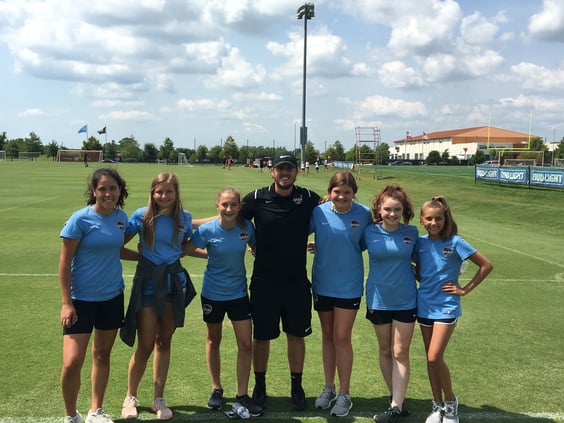 "I would like to thank to the Dash Organization, especially Coach James Clarkson, all the Dash players, Jay Adelberg (Youth Sales Manager) and Stephen Goldsmith (Club Representative) for their hospitality." Josh Smith, Director of Coaching - Kingwood Girls.
---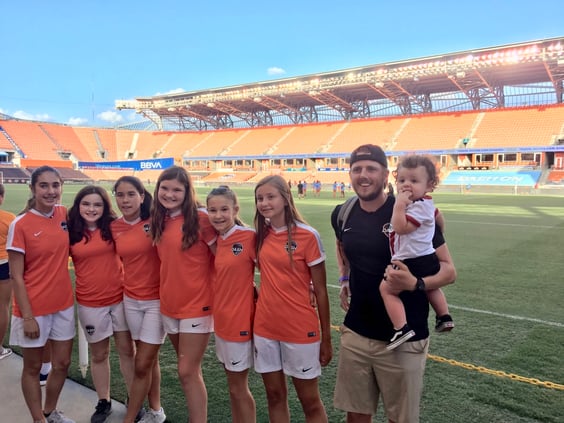 "What I took away from the DASH practice is how much fun they have during their warmup interacting with each other but when it is time for them to focus, they get serious immediately. I appreciated their intensity and the work ethic was amazing." Addison Gray, Dash Youth Kingwood 06.
---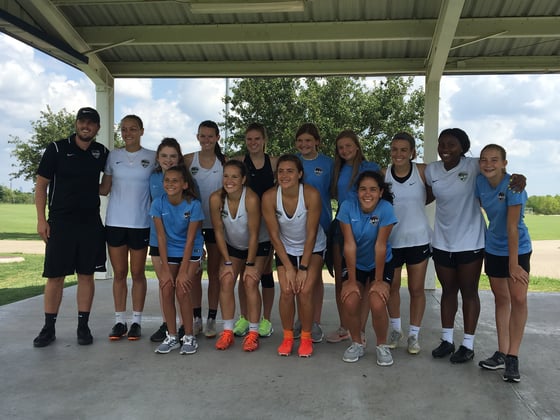 "Having a top class professional women's soccer team that our players can watch, follow and connect with is vital for player development and education. The Dash players and the organization continue to provide tremendous player opportunities which are very unique and most rewarding for our athletes. We look forward to continuing this tremendous partnership and setting up more events like the above throughout the season." Simon Boddison, Director of Soccer Operations.
---
Sign up for SOCCER CAMP NOW!
Camps are being offered in the following areas: Beaumont, Central (Missouri City), Kingwood, Montgomery, South (League City), The Woodlands, West (Fulshear / Katy).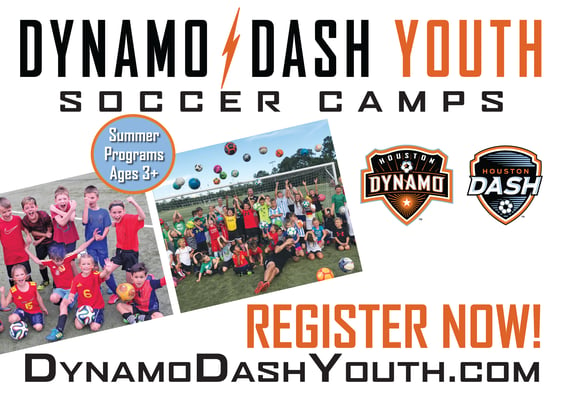 ---
Partnership Opportunities Available..........
Want to become a sponsor and get huge marketing exposure partnering with one of our camps in your local area, please contact Simon Boddison, Director of Soccer Operations at sboddison@dynamodashyouth.com or call (281) 825-8650
---
The Houston Dynamo | Dash Youth Soccer Club is the only club in Houston providing a full range of programming (boys / girls) with a complete pathway for the beginner through to the collegiate and professional levels. Dynamo | Dash Youth exclusively offers soccer opportunities in the highest competitive youth league in the country - United States Soccer Development Academy.