The club continues to make a positive impact in our local communities by promoting how we can support our small restaurant business partners. Please consider supporting the restaurants that support your club - THANK YOU!
---

Partnership Opportunities Available..........
Want to become a sponsor and get huge marketing exposure partnering with one of our events in your local area, please contact Simon Boddison, Director of Soccer Operations at sboddison@dynamodashyouth.com or call (281) 825-8650
---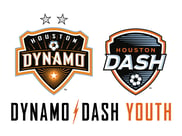 The Houston Dynamo | Dash Youth Soccer Club is the only club in Houston providing a full range of programming (boys / girls) with a complete pathway for the beginner through to the collegiate and professional levels. Dynamo | Dash Youth exclusively offers soccer opportunities in the highest competitive youth league in the country - United States Soccer Development Academy.