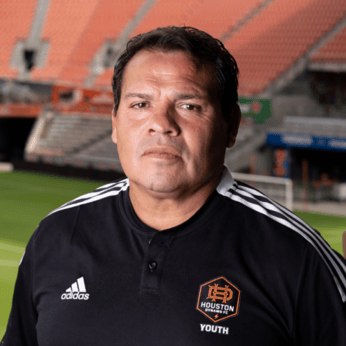 The club is very excited to announce that Coach Alex Cardenas, Boys Academy Director has recently passed his United States Soccer Federation 'A' License which was sponsored by Kwik Goal. The course consisted of three in-person meetings hosted in Kansas at the US Federation complex, virtual meetings, independent learning, research, individual assignments, 1 on 1 instructional meetings, guest speakers, collaborative project and a final exit interview.
"I'd like to thank and recognize the club for providing me the opportunity and support to complete the course over the last year," said Coach Alex Cardenas, Boys Academy Director. "The course was very demanding, educational and rewarding. I look forward to using the information acquired from the course and implementing and sharing certain ideas and protocols to enhance the Boys Academy and our staff."
"Coaching education and personal staff development continues to be a very important part of the club, said Simon Boddison, Director of Soccer Operations. "I'd like to thank Kwik Goal for their continued partnership and the resources that they give back to support youth soccer and to our club specifically. Kwik Goal are a valued partner and we look forward to working with them for many more years to come."
If interested in the club's summer camp program, register now below or visit our website for a full list of soccer programming available at www.dynamodashyouth.com
---