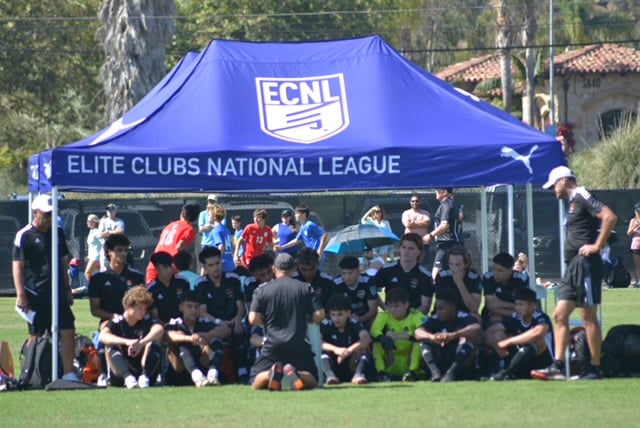 A record-breaking number of teams from the Boys Elite Program advanced to their respective ECNL | MLS NEXT | ECNL-RL national playoffs in San Diego, California (Surf Cup Sports Complex) and Dallas, Texas (Toyota Soccer Center) through June 25 - July 1. The Dynamo Youth 2006 ECNL and RL teams both reached their respected semi-finals along with the Dynamo Youth 2003/04.
The Elite Program teams continue to compete against the best in the country with outstanding results. The challenging training environment, game schedule and overall player developmental pathway is very much connected with an unmatchable number of college scholarships awarded to our players.
"I am extremely proud of the teams advancing to the playoffs and being highly competitive throughout the year in their post-season and respective national leagues," said Alex Cardenas, Boys Academy Director. "The club has a responsibility to provide opportunities for our players to compete at the highest levels across the country and be in a position to attract the top schools in the nation from a recruitment point of view. This successful year will be a great building block for next year's fall preparation."
If interested in the club's summer camp program, register now below or visit our website for a full list of soccer programming available at www.dynamodashyouth.com
---