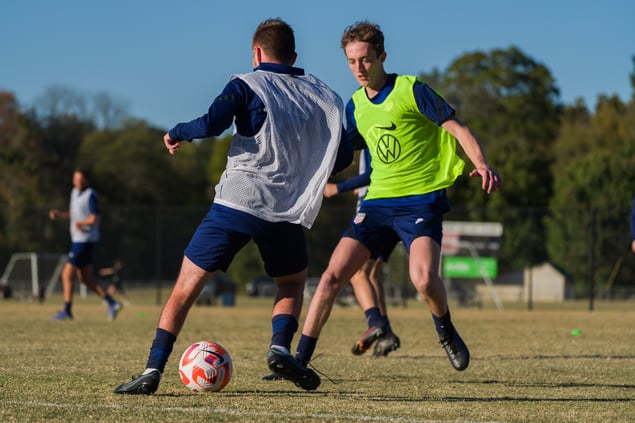 The club is very excited to announce that Gabriel Hull was recently called up for the 5th time to the US Paralympic National Team camp from October 18-22 which was hosted at Davenport School, Rome in Georgia. He is member of the
Clemson Paralympic Soccer Program
while studying mechanical engineering as a current sophomore. Clemson University is the only collegiate soccer paralympic soccer program in the USA.
At birth, Gabriel suffered a stroke, but never let his disability hold him back from competing at the highest level, including as a player for Dynamo | Dash Youth Soccer Club. Hull and his family were instrumental in starting CP Soccer Houston in partnership with Houston Dynamo | Dash Youth Soccer directed by Coach Keith Johnson (former US Goalkeeper Paralympic National Team). This partnership has created one of the largest and most successful disability programs in the US for kids who have cerebral palsy, had a stroke or suffered a traumatic brain injury. "It felt really good to get back on the pitch at this level," said Gabriel Hull. "I look forward to continuing to learn and develop as a player with this team."
"To see Gabriel continue to excel and get selected for the national team camp is tremendous news" said Coach Keith Johnson, Dynamo | Dash Adaptive & Special Needs Director. "We wish him the very best of luck during this camp and many others in the future. He's a hard working young man and we are very proud of his accomplishments."