Houston, Texas
(May 10, 2019) –
The Houston Dynamo | Dash Youth Soccer Club (HDDY)
, a nationally recognized premier youth soccer club for boys / girls invited players and parents from the DDY West Program to experience the new state of the art training field and facilities. The new exciting partnership is with Athlete Training + Health at the Memorial Hermann Sports Park in Katy, TX.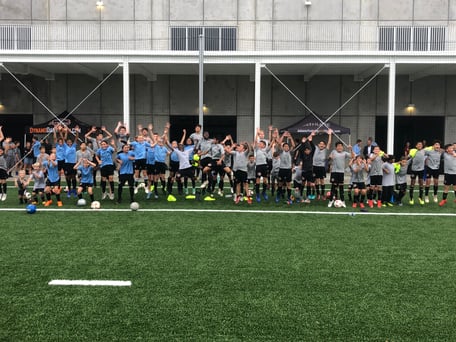 Over 100 players were present in two training session slots for small sided games, soccer tennis, juggle club, vertical jump testing (ATH), raffle and give-a-ways!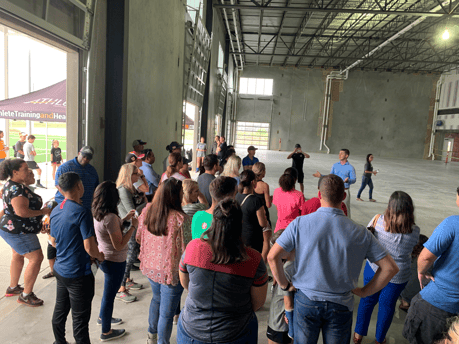 Athletic Training + Health staff were also on site to provide education in regards to what services and programming will be provided within the new building.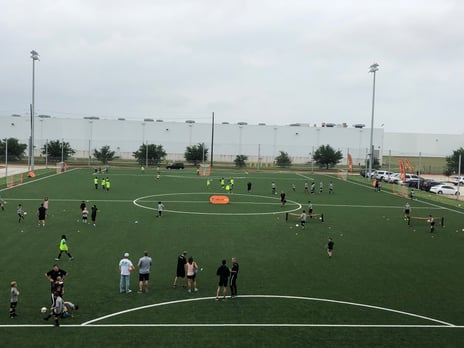 Pictured above: 11 vs. 11 full size state of the art floodlit outdoor all-weather field.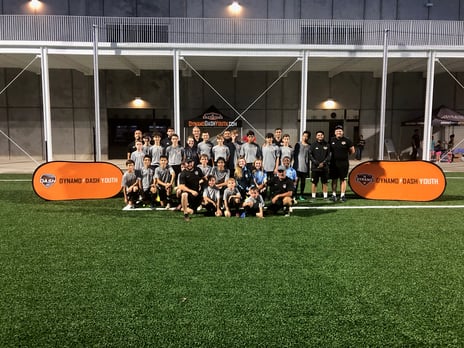 This facility will be used by our members at DDY - West and the Development Academy Boys / Girls.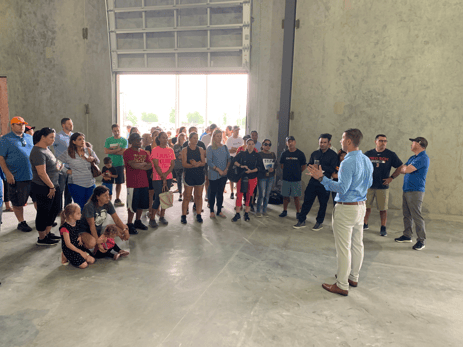 ---
Raffle Winner (four tickets to a Dynamo home game) - Antonio Ramirez, Dynamo 07 Orange West. Congrats Antonio - enjoy the game!
---

"We're proud to be the training home of the Dynamo | Dash Youth organization in Katy. Their commitment to provide the best training and development resources for their players is evident in everything they do and this partnership is just the latest example. We're building on the long-standing integrated training partnership we have with the Houston Dynamo and Houston Dash and expanding that relationship to serve youth soccer throughout Houston." Danny Cooper, Chief Strategy Officer.
---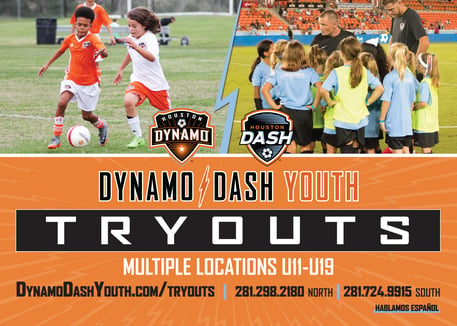 Questions? Please contact Radojica Ristic, Director of Coaching - West at rristic@dynamodashyouth.com
---
"One the goals of the club is to continue to upgrade and provide state of the art training facilities for our members and this brand new campus will be another exceptional resource for the club. Starting in the Fall 2019, we look forward to providing new programs and services for our members residing in the surrounding communities aligning with our new partner group of Athlete Training + Health and Memorial Hermann." Simon Boddison, Director of Soccer Operations, Houston Dynamo | Dash Youth Soccer Club.
---
The Houston Dynamo | Dash Youth Soccer Club is the only club in Houston providing a full range of programming (boys / girls) with a complete pathway for the beginner through to the collegiate and professional levels. Dynamo | Dash Youth exclusively offers soccer playing opportunities in the highest competitive youth league in the country - United States Soccer Development Academy.