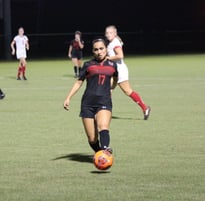 The club is excited to announce that Paloma Martinez (Houston Dash / Lamar University) was called up by Mónica Vergara, the Technical Director of the U-20 Women's National Team of Mexico. She will participate in a training camp at the High Performance Center (CAR) of the Mexican Football Federation from October 19-27. Martinez is joined by 25 outstanding athletes ranging from the NCAA level to the professional level.
"We are thrilled for Paloma to have this opportunity to play for Mexico and want to wish her the very best from everyone in the club." Randy Evans, Houston Dash Director of Coaching.
"I am happy that Paloma has earned the opportunity to represent Mexico, we wish her the best of luck and will be following her achievements." Omar Morales, Head Coach, Dash Academy.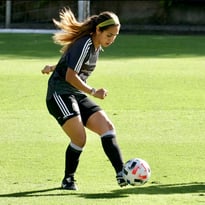 "It's great to see all of Paloma's hard work continuing to pay off. She worked tremendously hard at the club level which provided an opportunity at college and now she's been selected for the national team environment. We look forward to following her success." Mikey Olabarrieta, Director of Coaching - Beaumont Girls.
Paloma will be the thirty fourth (34) player to be called up for their respective national team program from the club.