The club this year continues to place
players from the 2020/21 graduation classes into collegiate soccer. Today, we'd like to congratulate the latest prospective student-athlete -
Brisa Ibarra
(Dash Kingwood 01 PA)
committing to
Jacksonville College,
NJCAA.
Brisa will graduate in 2020.
---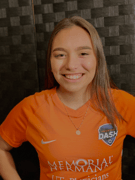 "My journey as a youth soccer player with Dash has been an amazing journey, I looked forward towards every game. Coach Travis has been a very influential person, he is always going out of his way guiding us so each one of his players will have a successful future."
Brisa Ibarra (Dash Kingwood 01 PA)
---

Brisa officially became the only player to play all 11 positions in the 2019 fall season! She is versatile and very eager to learn and play any position she is assigned. Brisa is a player that always leaves everything on the field for her team. The balance of field knowledge and awareness she obtains will be a great asset for Jacksonville College. Congratulations and good luck Brisa!
Coach Travis Weeks
---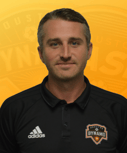 "Brisa has been a great asset to the Dash Kingwood 01 PA team this year and I'm sure will continue to offer a lot for her team at the collegiate level in her freshman year. We are delighted for Brisa to find the perfect college for her and we wish her well in the next stage of her Soccer career."
Jamie Bell, East Director

---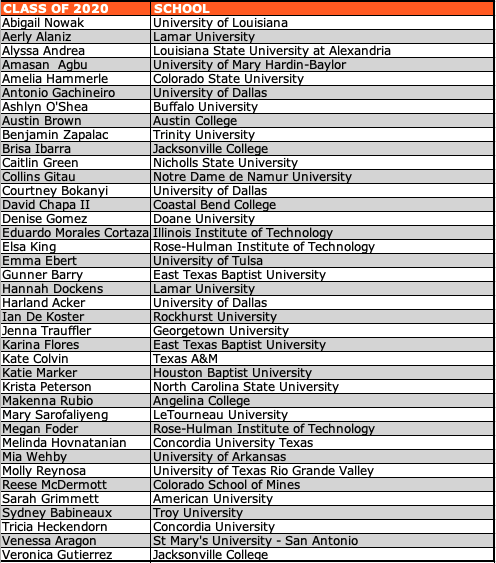 The club currently has fifty one (51) players that have committed from the 2020 and 2021 respective graduation classes and has had four hundred and sixty nine (469) players that have played in college since 2006. The club's coaching staff will continue to provide professional guidance for all its current prospective student - athletes that are enrolled in the College Center Program.
Questions - please contact Simon Boddison, Director of Soccer Operations / College Center Director at sboddison@dynamodashyouth.com
Want to become a sponsor and get huge marketing exposure partnering with one of our events in your local area, please contact Simon Boddison, Director of Soccer Operations at sboddison@dynamodashyouth.com or call (281) 825-8650
---