The club would like today to congratulate
Caitlin Green, Development Player League 01/02
in
committing to
Nicholls State University, NCAA Div. I (Southland Conference).
Caitlin will graduate in 2020.
---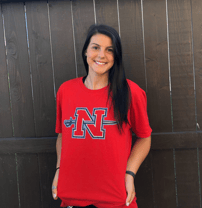 "Both my coaches have been a huge help throughout the process of playing with Dynamo | Dash. I had Coach Gene for 3 seasons and also was coached by Coach Darron. Being able to learn and be helped or pushed to do better from different coaches was huge in making me a better player."
Caitlin Green, Development Player League 01/02.

---
"Caitlin is an excellent athlete and a dynamic player that can play multiple areas on the field. Caitlin will be a great asset to Nicholls State University and we will be watching her progress as we expect good things as she moves on to work with Coach Danny Free. We wish Caitlin all the best in the future!" Gene Van Ness, DPL Staff Coach.
---
"Caitlin was a pleasure to coach and an outstanding leader for the team. She will fit in very well at Nicholls State due to her work ethic and commitment. I look forward to following her academic and athletic success in college." Darron Rush, Director of Coaching - Catalyst.
---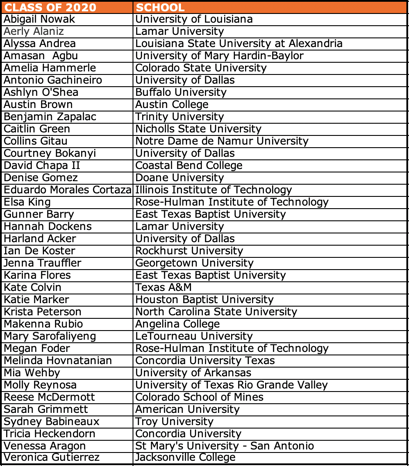 The club currently has forty nine (49) players that have committed from the 2020 and 2021 respective graduation classes and has had four hundred and sixty seven (467) players that have played in college since 2006. The club's coaching staff will continue to provide professional guidance for all its current prospective student - athletes that are enrolled in the College Center Program.
Questions - please contact Simon Boddison, Director of Soccer Operations / College Center Director at sboddison@dynamodashyouth.com
Want to become a sponsor and get huge marketing exposure partnering with one of our events in your local area, please contact Simon Boddison, Director of Soccer Operations at sboddison@dynamodashyouth.com or call (281) 825-8650
---