24 Dynamo | Dash Youth Class of 2023 players sign National Letters of Intent
Dynamo | Dash Youth Soccer Club is proud to announce that 24 members of the Class of 2023 have signed a National Letter of Intent (NLI) on National Signing Day to continue their soccer career in college. These commitments include nine (11) NCAA Division I schools, as well as several Division II and III powerhouses.
Dynamo | Dash Youth continues to lead the way in the Houston area in player development, with over 390 college commitments since 2017 and 42 national team selections. The graduation class of 2022 saw 69 players commit to play college soccer.
"I am incredibly grateful to the coaching staff at Dynamo | Dash Youth for their time and effort they put into helping find a college that was the best fit for me and connection with potential college coaches. My recruitment process would not have been as successful if it weren't for the coaches' unwavering support and the many recruiting opportunities provided by the club for the teams at all levels to be seen by top colleges," said Kathryn Lennon, Girls Academy U19 / University of Richmond. "My coaches went out of their way to meet with me about my school preferences, and they helped form a list of colleges that would meet my criteria. All of the staff were more than willing to provide insight and tips on the recruitment process, and they all had different coach connections they were happy to introduce me to. On behalf of the class of 2023, I would like to thank all of the coaches at the club for their guidance and efforts to get us to the next stage of our soccer careers."
"I'm so excited to begin my collegiate journey at Southern Miss next year, " said Madeline Ellis, Girls Academy U19 / Southern Mississippi University. "The Dash program has made me the player I am today and I could not be more grateful to my coaches for all of their time helping me grow as a player. The tools, resources and the opportunities that the club has provided in their player development pathway really helped me navigate my way through the whole recruiting process."
"The club has a responsibility to enhance college recruitment opportunities through our resources and extensive networking connections," said Simon Boddison, Director of Soccer Operations. "As part of our membership commitment, we will continue to provide a comprehensive free online platform that educates and informs all the players and families about the recruitment process to ensure the best opportunity for success. I, along with our entire coaching staff, are thrilled to celebrate these players and look forward to more college commitments throughout the season."
The dedicated, professional coaching staff of Dynamo | Dash Youth is able to work with players to design personalized development plans throughout their soccer career. Our staff's experience in the recruitment process has provided the club an extensive network of contacts across the nation at all levels of college soccer. Every player ('04 - '09 birth years) in the club has access to the College Fit Finder program to ensure they have the ability to find the best opportunities to advance their athletic and academic endeavors after high school.
Stay tuned to the club's social media channels and the College Center presented by Northwest Oral & Maxillofacial Surgery for additional college commitments throughout the year!
| | |
| --- | --- |
| GRADUATION CLASS 2023 | COLLEGE / UNIVERSITY |
| Annabelle Fisher | Texas State University |
| Anna Holeman | Texas State University |
| Ava Shannon | Stephen F. Austin State Unversity |
| Averie McFarland | McNeese State University |
| Cadence Sanders | Sam Houston State University |
| Caroline Fowlkes | College of Charleston |
| Haydan Erck | University of North Carolina - Greensboro |
| Jenna Attebery | Angelina College |
| Jessica Marker | Houston Baptist University |
| Kalista Lejarza | Regent University |
| Kara Canetti | Iona University |
| Kathryn Lennon | University of Richmond |
| Kiana Chastain | Howard Payne University |
| Lauren Littleton | Liberty University |
| Lillyanna Ash | Maine Maritime Academy |
| Maddie Ellis | University of Southern Mississippi |
| Mandi Boudreaux | Texas State University |
| Marlee Sonnier | Lamar University |
| Meris Cody | St. Edward's University |
| Mia Brumlow | Rice University |
| Natasha Budisa | University of Toronto |
| Nicoline Veasey | University of Texas - Tyler |
| Sophia Dean | Stephen F. Austin State Unversity |
| Sydney Getter | University of Texas at Dallas |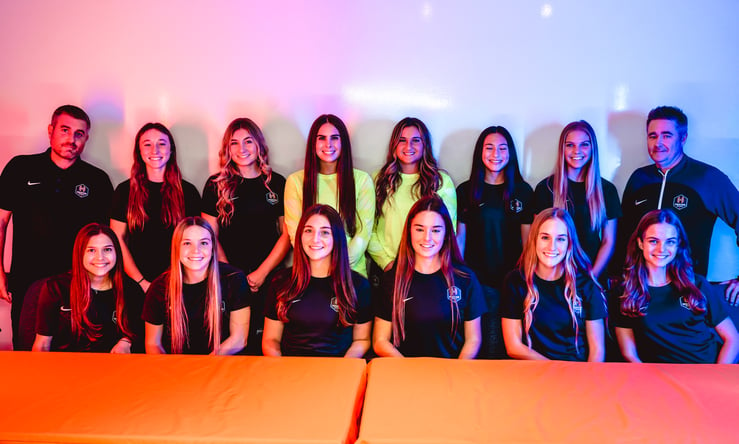 Houston Dash Girls Academy 2023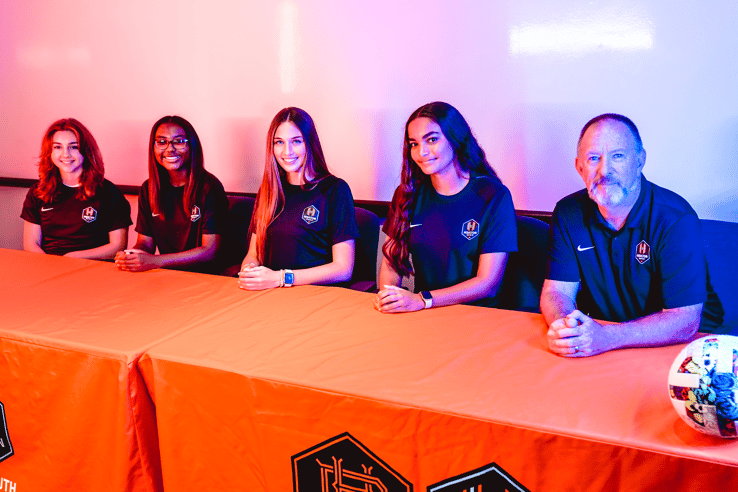 Houston Dash GA2 05 South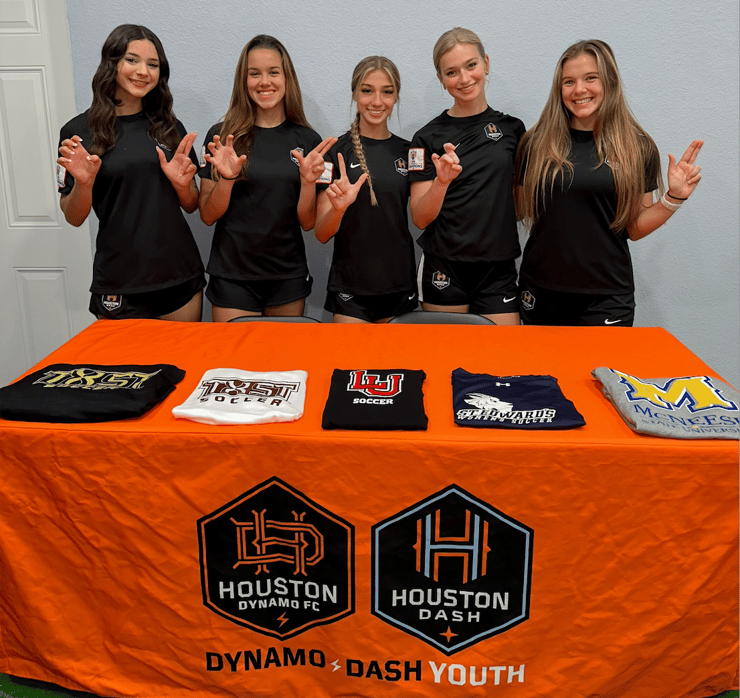 Houston Dash Beaumont 04/05 PA


The College Center is brought to you by Northwest Oral & Maxillofacial Surgery

---